Firemedix is proud to annouce in partnership with the Prince George Airport (YXS) the ability for Aircraft Specialists at any airport in Canada and the US to come to our Live fire training center to complete their Annual Live Fire Training. This course is customized to meet the needs of small and large airports a like and builds on the training a Aircraft specialist or ARFF firefighter has obtained in their 40 hour initial training.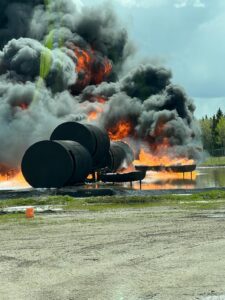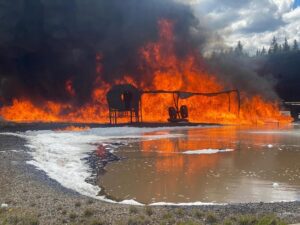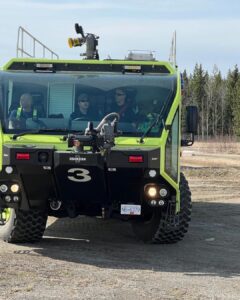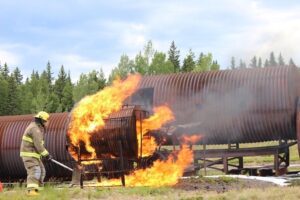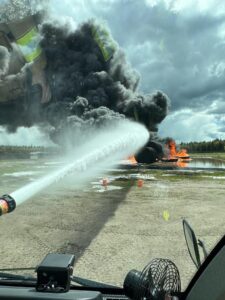 Our 1 day live fire recertification meets and exceeds the CARS regulations regardling live fire and allows Airport Firefighters to experience a rare opportunity to extinguish a hydro-carbon based live fire training prop.
Training Dates 2022
September 17th 2022
October 1st 2022
2023
To be announced
Aircraft Firefighting for Structure Firefighters
Starting in 2023 Firemedix will be offering a Awareness live fire for structure firefighters who have the potential of responding to an aircraft emergency.
Topics:    Aircraft Identification
                 Airport Emergency Orientation
                 Uniqueness of ARFF firefighting trucks and equipment
                 Live fire practice on Engine, wheel and downed aircraft fires
To register for any of the above classes please email: info@firemedix.com